Bambi OEM & Scientific Air Compressors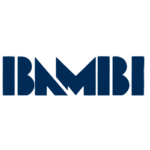 Bambi's extensive range of Air Compressors meets and exceeds the diverse demands and requirements set by the Medical Scientific and OEM sectors.
J&J Air Systems work closely with Bambi providing an unrivalled Sales and Service support on new or existing systems. and the ability to develop bespoke solutions to meet any requirement.
Supplying quality products to "critical" applications where efficiency and reliability are of paramount importance, combined with excellent technical after-sales support.
Our customers rely on us to provide solutions for door opening, microfilm cameras, hospital autoclaves, food packaging, dispensing, pneumatic control systems, fitness machines – the list is endless.
Should you need further information or indeed cannot find a solution to your particular requirement, please contact our knowledgeable and friendly Sales Support team 0800 027 8442.
No products were found matching your selection.