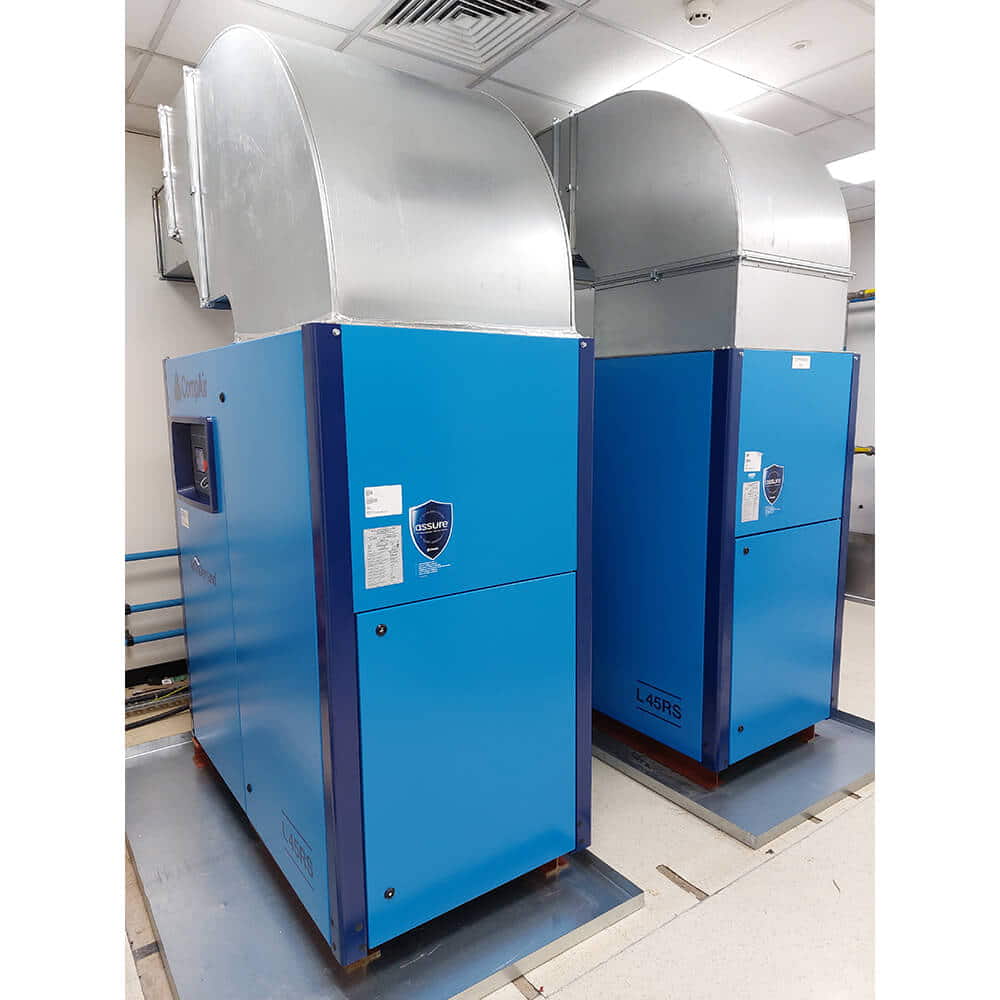 We have recently completed a contract to supply a Compair L45RS Variable Speed Air Compressor into an existing Compair Compressor installation for a UK Aviation sector customer.
The customers criteria was to purchase and install an Energy Efficient and reliable Air Compressor package, and the Compair L Series was selected.
The Compair L45RS is one of the most efficient Air Compressors in its class, and with German design and engineering it provides the customer with an efficient and dependable supply of Compressed Air. The standard Assure 10 Year Warranty provides the customer with total piece of mind.
The ductwork installation provides the potential for Summer heat extraction, or Winter heat reclamation to reduce heating and energy costs.
J&J Air Systems managed the total project from specifying, through to the supply and installation, including full CompAir i-Conn data and energy management.
"Thank you Chris to you and your Service team, for an excellent installation, carried out professionally, on time, and within our budget" – Site Facilities Manager.
J&J Air Systems will also be providing the regular preventative maintenance CompAir air compressor servicing.