Medical / Dental Air Compressors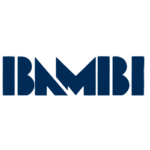 Ultraclean air, free of contamination is an essential part of the contemporary Medical, Dentistry & Healthcare sectors.
J&J Air Systems have supplied many Bambi Air Compressors designed and developed for these specialist sectors and we understand the requirements and demands of contemporary Surgeries, Laboratories and Clinics.
Our comprehensive range of Air compressors are designed to suit specific requirement and to provide reliable and hygienic source of Compressed air to meet and surpass national guidelines.
Downloads
No products were found matching your selection.